It is traditionally the time when seekers offer the Guru their gratitude.
Background of Guru Poornima
Guru Purnima (Poornima) is a spiritual tradition in Hindu culture dedicated to spiritual and academic teachers, who are evolved or enlightened humans, ready to share their wisdom, with very little or no monetary expectation.
The Guru Poornima festival is celebrated on the full moon day (Purnima) in the Hindu month of Ashadha (Usually falling in the month of either June or July as it is known in the Hindu calendar of India.
The word "Guru" in Sanskrit is synonymous to the one who takes you from darkness to knowledge of light. A Guru dispels the seeker's ignorance, allowing him to experience the source of creation within. The day of Guru Purnima is traditionally the time when seekers offer the Guru their gratitude and in return seek his blessings.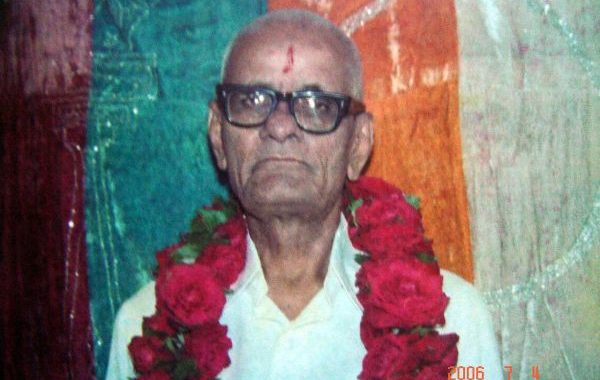 Celebration in Shantikuteer
Each disciples holds high regard to his master, Sadguru Ganapatrao Maharaj as per tradition always have Jai Jai kars (slogans) for hailing their master Shree Siddharameshwar Maharaj and Shree Bhausaheb Maharaj Umadikar.
On Gurupoornima day and evening before than bhajans, songs and special programs are held in Shantikuteer. Disciples from nearby places come to Shantikuteer to seek Sadgurus blessing and pay Guru dakshina.
Maharaj used to travel to Bagewadi the place of Sadhana by Shree Siddharameshwar Maharaj and then visit Hubli which has high number of disciples. Hubli is known for grand Guru Poornima and love and bhakti for their sadguru.
Shantikuteer 16th July 2019
Sadguru Quotes : Real happiness is present not anywhere outside, but it is within oneself.